Engagement Photo Session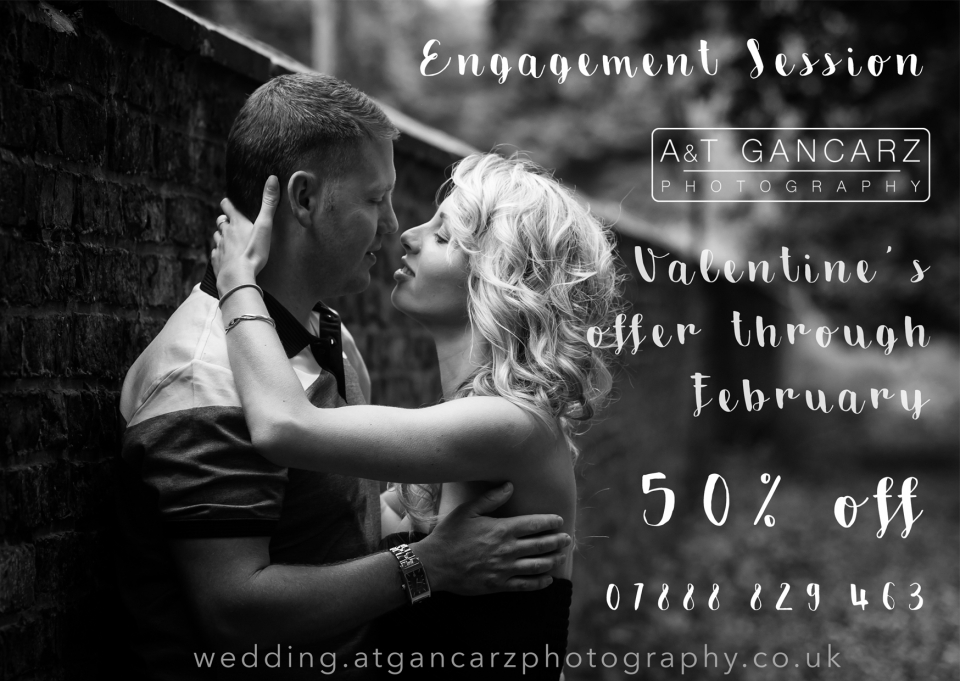 Great offer just landed for all fabulous customers!
When you book your engagement shoot with us you will get 50% off its original price which is £200. If you think that £100 for engagement shoot is bargain read this – if you book wedding shoot after your engagement session you can write off its cost from your wedding package! It means you can have your engagement shoot with all the pictures for absolutely FREE!
We can't wait to hear from you soon…
Wedding Photography Coverage
2017 dates still available
All our wedding packages are carefully designed to offer you the best service possible.
We are very flexible on the Big Day so once we have booking we will be available full day; from preparations until first dance. Additionally as standard we include:
Free pre – wedding meeting at comfort of your house or chosen location
Online gallery where you can view your images once they were processed
All images (approx 250) in full resolution on personalized DVD
Relaxed and unobtrusive approach.
Please remember that we price up each wedding individually and package can be adjusted and upgraded. You can choose from our selection of various Wedding Albums and enlargement prints/canvases, etc.
Just contact us and we will be delighted to assisting you.